Rina Altobelli began her scentual tale in far away London, 1983. She travelled there from Melbourne in order to pursue her love of aromatherapy under the tutelage of world-renowned Madame Micheline Arcier.

Immediately on her return she established one of the first aromatherapy outlets in the Melbourne suburb of Camberwell where she supplied quality essential oils and employed a team of aromatherapy practitioners. Nine years were spent at this practice, and as time passed Rina found the need to get more involved in the wholesale side of supply.

Eventually after selling the practice she re-established her aromatherapy supply base in bustling South Melbourne, it was there that she was able to concentrate on obtaining a Therapuetic Goods Licence and concentrated on extending her range by creating a multitude of new aromatherapy products where she was able to express her creativity to the fullest and was also able to manufacture and consult to other businesses to help create their own special products.

Essenza Pura Aromatherapy was the first company in Australia to introduce an extensive range of 24 Pure Essential Oil Aromatherapy Diffuser Blends. Essenza Pura Aromatherapy believes that when the balance between elements is right, as only those with the proper experience and instincts can know, the whole can be indeed greater than the sum of its parts. Essenza Pura Aromatherapy can supply these diffuser blends to your spa, shop, business or natural therapy centre as we are not a broad commercial company your business or centre can benefit by having an exclusive product at your disposal for the discerning client.
After about 9 years approximately in South Melbourne Rina felt the need for a change once more and soon after re-established herself in Healesville concentrating particularly to supply the overseas market with the help of the Australian Trade Commission.

This move was made in late 2003 and we are finally ready to make our mark on our present surroundings. If you are visiting the Yarra Valley you could let us know ahead by phoning us and if we are available we are more then happy for you to pick up any product you wish to purchase.

So once again after all this effort and transformation we feel ready for another rebirth for Essenza Pura Aromatherapy. we feel that aromatherapy is a process of continual development, to which experiment is the key. So while there are chapters of this story remaining to be written, we hope you are finding the journey as enriching as we are.
Rina Altobelli is quite happy to help your spa, business or distribution to create your signature product eg. massage oil, essential oil diffuser blend, natural perfumes, body facial or room mist spray, face treatment oils or any body or face product and other wellbeing and apothecary sundries. She has 25 years of ongoing experience in the aromatherapy field and was trained in London under the tutelage of the world renowned aromatherapy matriach Madame Micheline Arcier. Rina Altobelli has created many specialised spa and wellbeing products. Rina Altobelli sources many unusual and hard to get essential oils from around the world. Rina Altobelli also sources a lot of Co2 oils when or if available, these are the purest form of essential oils available, although not all essential oils are available in a Co2 form.
Rina Altobelli enjoys the creative side of aromatherapy and in order to persue this creative side she has had to import a lot of hard to get essential oils from overseas and a lot straight from the farmer and a lot of local natural therapists have benefited by having these essential oils available to them.
Rina Altobelli feels that aromatherapy is a process of continual development, to which experiment is the key. Essenza Pura Aromatherapy is a labour of love for creative director, Rina Altobelli, whose commitment to quality and intuitive connection with the olfacory sense is captured in every product.
The Essenza Pura Aromatherapy story has still many chapters remaining to be written and we are finding the journey rich, fullfilling and also confronting at times, continually evolving and engaging - Rina has just completed 25 years in the field of aromatherapy, practically a life time of commitment.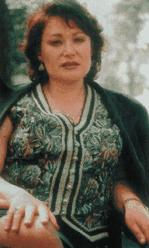 My warmest wishes,
Rina Altobelli